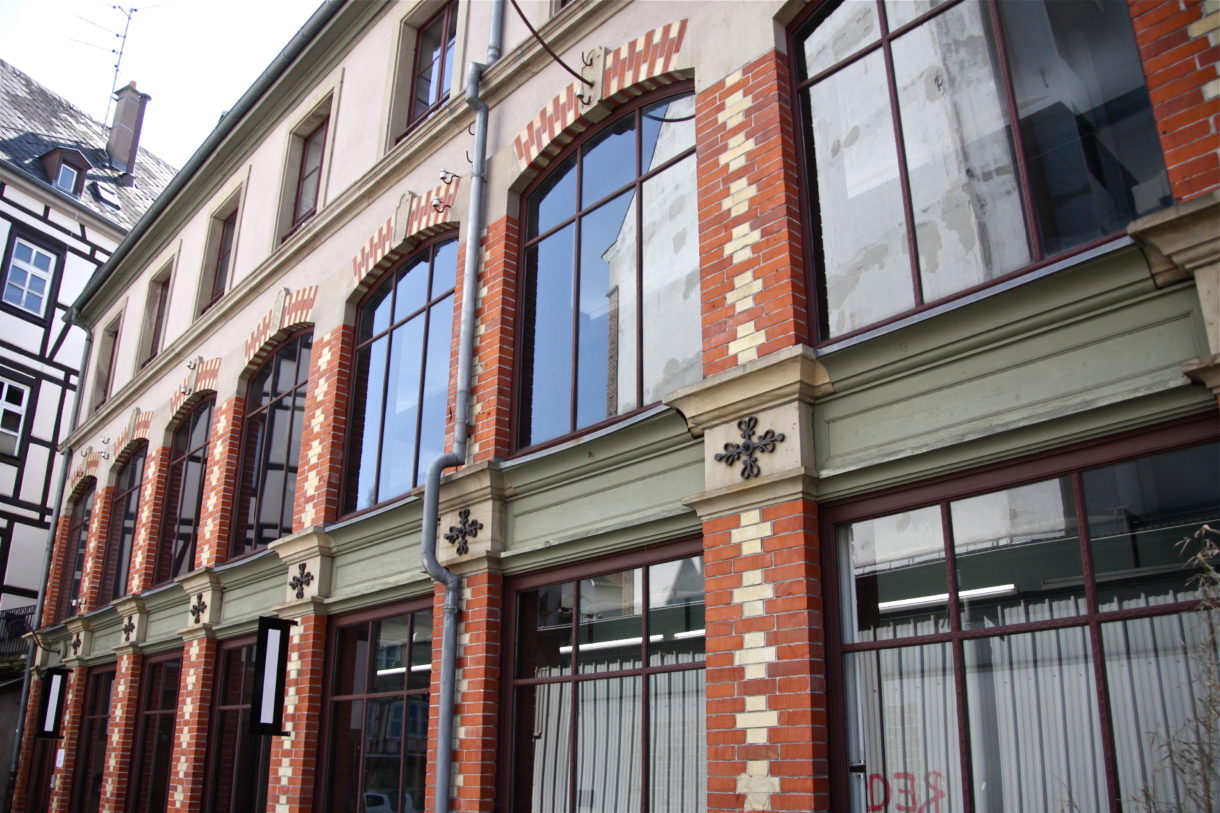 Founded in 1987, the Centre européeen d'actions artistiques contemporaines (CEAAC) aims to support, produce and promote contemporary creation for all audiences. Since 1995, it has been housed in the former Neunreiter glassware and porcelain store, an Art Nouveau building in the heart of the historic Krutenau district in Strasbourg. The CEAAC is a unique place for exhibitions and experimental practices, whose artistic and cultural events testify to the wealth and diversity of the regional, national and international contemporary art scene. Since 2001, it has also been running a far-reaching international exchange and residency programme with German, Hungarian, Czech, Canadian and Korean institutions.
After more than 30 years of activity, the CEAAC has arrived at a turning point in its history. Building on its vast experience and its privileged location within the university district of a city that is both one of the four official European capitals and the capital of the Grand Est Region (5.5 million inhabitants), the CEAAC has renewed its Board of Directors in November 2020.
In September 2021, Alice Motard was named the new Director of the CEAAC. Her artistic and cultural vision aims to strengthen the European character of the CEAAC while working towards meeting the requirements to obtain certification as a Contemporary Art Centre of National Interest (C.A.C.I.N.). Her project for the future art centre pursues two lines of artistic research: on the one hand, a reflection on the modes of production, reproduction and circulation of images with regard to the history of Alsace as one of the birthplaces of the printing industry; on the other hand, an exploration of vernacular, local and popular knowledge and knowhow.
The team of the CEAAC comprises ten permanent employees (7 full-time equivalents) and one civic service volunteer.
The CEAAC is an association under the local law of 1908 and benefits from the support of the Grand Est Region, the City of Strasbourg, the DRAC Grand Est and the European Collectivity of Alsace. The CEAAC is also part of the Plan d'Est and Arts en résidence networks.