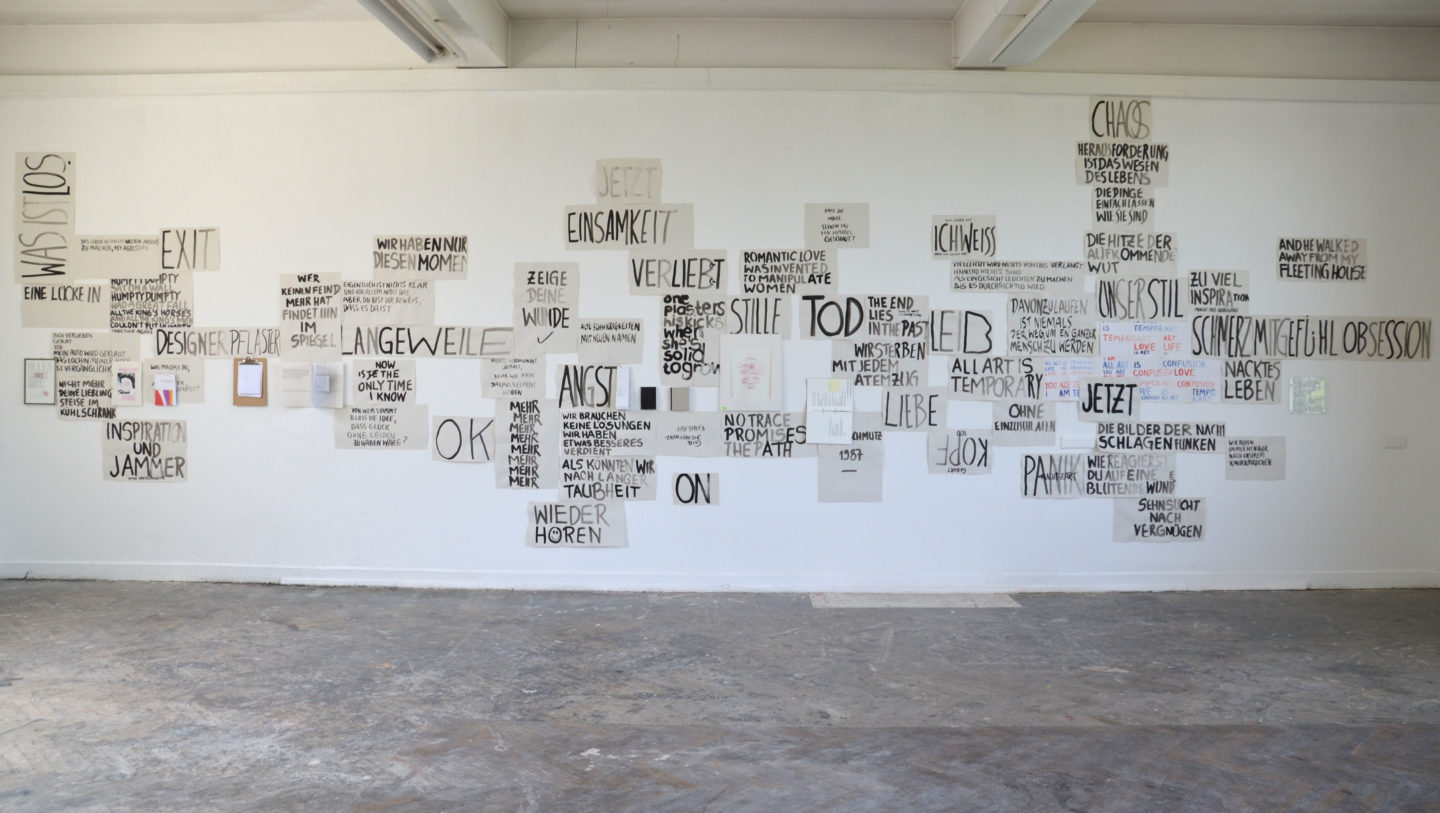 Hast du heute schon in den Himmel geschaut ? (Have you already looked at the sky today?). Wall Installation, Mounted Papersheets, Notebooks, Stapled Paper, Picture Frames, Glass objects, Clipboard, 9,65m x 3,28 m, Rundgang, Academy of Fine Arts, 2019
Julia Schmutz est née en 1987 à Rottweil, elle vit et travaille à Stuttgart.
Diplômée en 2012 de la Hochschule Pforzheim avec une licence en communication visuelle, elle étudie depuis 2016 les Beaux-Arts et l'éducation artistique avec une spécialisation en espace, corps et narration à l'Académie d'Etat des Beaux-Arts de Stuttgart.
Dans sa pratique artistique, elle explore la structure et l'expérience sensuelle de la matière, en mettant l'accent sur les mots et le langage, expérimente des moyens de communication et de connexion.
Ses performances, objets et installations sont enracinés dans un profond désir de lire, d'écrire et de raconter. Elle génère différentes expressions du texte en travaillant sur ses expériences personnelles et en écoutant attentivement l'autre.
Les mots forment des histoires. Les histoires façonnent les corps. Les corps accomplissent des actions. Les actions accomplissent les paroles.