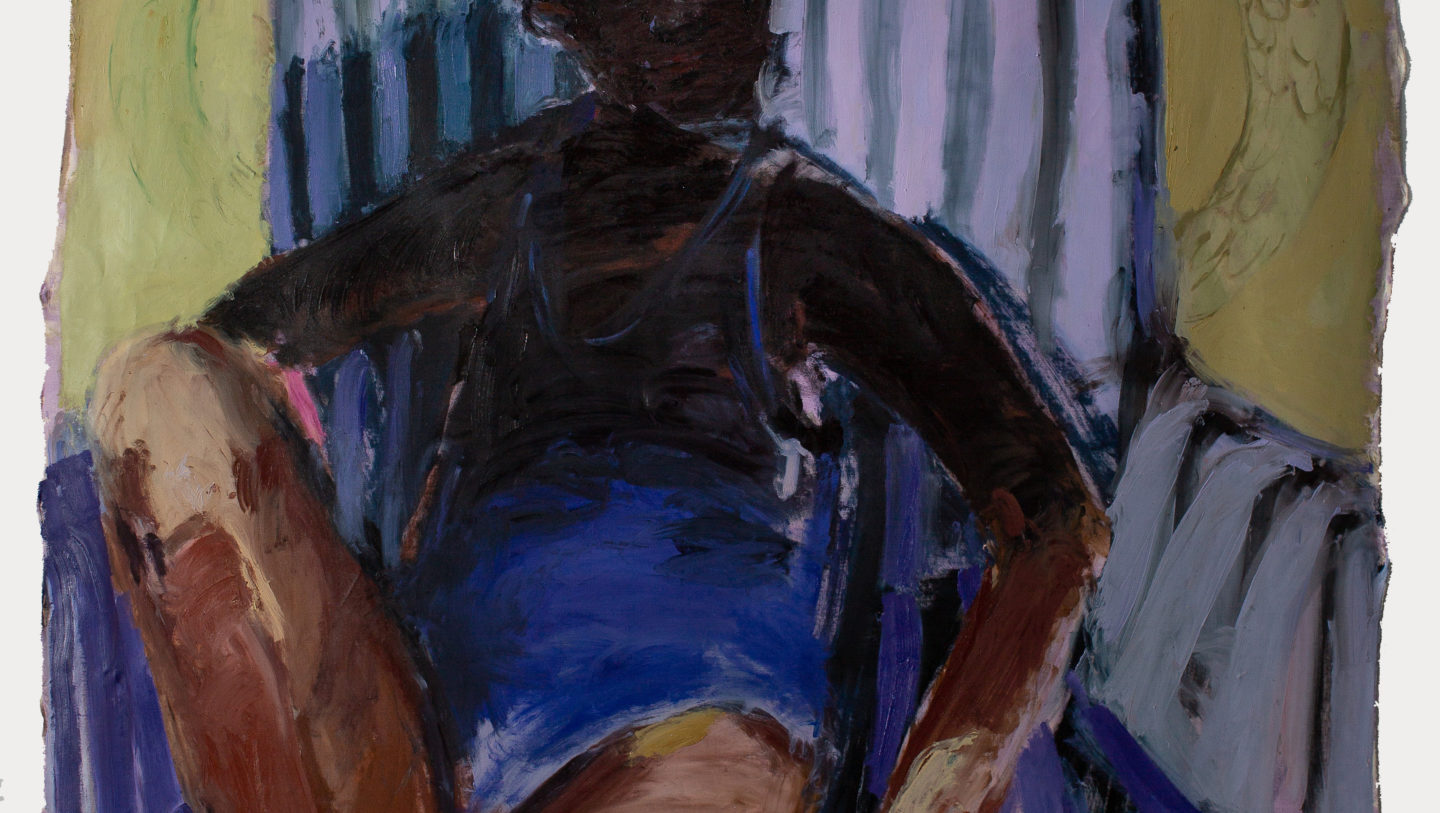 The big black king,2018, huile sur toile, 210x220cm
Luca Sára Rózsa is born in 1990. She lives and works in Budapest.
Interested in questions related to existence, she's engaged in an artistic process that consists of an almost physical identification with painting:
"Our quest for permanence – that is, things eternal of imperishable value – derives from our finite and uncertain existence; in order to shape our view of life, we need a solid handhold which helps to make existential pressure and the doubts related to it easier to bear. We submit ourselves to principles, ideologies, churches (and gods) and mighty humans, using them to personify the wished for stability we strive to attain. They are the foundation-stones of our conscience, the judges of our lives, they will guide us and set aims and purposes for us; they will also be the ones who, to assure their own survival, silence our doubts about existence and its meaning.
My recent works have taken their inspiration from 15th – 17th century iconography, as well as the domain of representative portraiture. The figures depicted in the paintings are stiff (as if some action were frozen until the end of times) – some sit on thrones, others wear crowns, and they all look out at us and witness our frailty. They are the procurators of this heavy permanence, so difficult to construe, the strongholds we build to defend ourselves, as well as our own oppressors.
"
Artist's note